AWS acquires OpenSCG
By CIOAdvisor Apac |
Thursday, April 04, 2019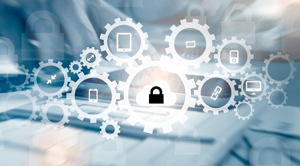 Last month Amazon Web Services (AWS) quite unpretentiously acquired OpenSCG, a migration services company founded by PostgreSQL veteran Denis Lussier. This move indicates that Bezos is very much serious about his company's intention of catering to the expansive database needs of today's enterprises.
In the last two years, more than 64,000 databases have migrated to AWS and the company is now expected to hold an even greater amount of enterprise data. It is not surprising that AWS would show acute interest in the PostgreSQL sponsor. AWS and OpenSCG as partners help companies migrate to PostgreSQL, with their special expertise. This is perfect for AWS as it intends to shift more database workloads than it currently does.
AWS is now seeking to be the store of 'every database'. AWS has been decomposing infrastructures and applications to provide its customers with specialized services that can help them develop precisely what they want.
(CXO Insights: Why CIOs look for Cloud-like Capabilities?)
AWS helps in getting PostgreSQL and also NoSQL database with infinite scale and predictable performance and the list includes much more. This is influencing the IT database decisions as they are not the same as before.
Enterprises today are in need of different database engines, and by improving the abilities to migrate existing workloads to AWS, the company is building robust database services catering to the needs of the developers for next-generation applications. It just remains to be seen, how the competitors follow suit.
You may like: A Lack of Cloud Cover to a Cloud of Clouds
By Usha Rao, Head of Data Centre & Cloud Practice, Asia Pacific, Middle East & Africa, BT