Benefits of Adopting Augmented Analytics in Organizations
By CIOAdvisor Apac |
Friday, November 30, 2018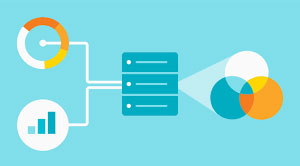 The process of collecting and analyzing data and using the results of the said data to streamline business processes is a manual and time-consuming job. As the quality and the quantity of the data improve the task of identifying the most accurate, relevant and actionable findings become difficult. Augmented analytics makes the job easier by automating insights using machine learning and natural language processing. The transformative approach will help data scientists in finding most relevant insights enabling companies to act in a more responsive and agile manner. Here are the specific benefits of adopting augmented analytics:
Boosts Data Preparation and Detection
Manually refining through millions of records of data is a cumbersome task for data scientists. A simple task of finding all customers from a particular region can take months if done manually. If a targeted city is taken into account, then different formats may be used to name the city by the targeted audience. There might be abbreviations, full name or even spelling errors while naming the city. Augmented analytics uses machine learning to comb through the data to determine the similarities that are not similar and should be grouped. Automating iterative steps can reduce the data preparation and discovery time by 50-80 percent.
Altering Data Analytics
Once the data is prepared, augmented analytics identifies signals that affect business that data scientists may not find. Augmented analytics also relieves data scientists from the task of choosing the algorithm to use and write code to get results. The augmented analytics toolset will run eight to ten algorithms to fit the data into a standard format to identify patterns. For example, if a particular vendor invoices the company $100,000 every month and a specific month the invoice was $300,000. This anomaly will help data analytics professional to investigate the matter more deeply, relieving from the burden of writing the algorithm to make the finding.
Adopting Actionable Insights into the Organization
The results of the patterns detected bring better results once communicated with executives. Traditional ways of sharing data such as creating a report or a dashboard are not useful anymore. Additionally, it puts extra burden on executives who don't have time to log into a platform and interpret the data on their own. Augmented analytics will study the chart or the report and translate it into simple sentences for the executives to make faster decisions. The tool will exactly say to which competitor the organization is losing business to. Through the simplification of the process, decisions can be taken quickly and in an efficient way. Augmented analytics makes the data analytics process simple for organizations.