Best practices for improving IoT security
By CIOAdvisor Apac |
Wednesday, May 01, 2019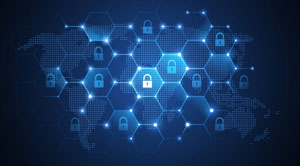 There are billions of smart devices connected to the internet worldwide which makes it a paradise for hackers. These hacking attempts and Internet of Things(IoT) security issues across the globe have given rise to privacy violation, security breaches, loss of business and handicapping of infrastructure.
The modern consumer convenience makes it convenient for the hacker to breach data security. The increased connection makes it vulnerable to threats. Securing IoT devices is different from securing other devices such as cell phones, desktops, and servers. Manufacturers are more inclined to market and are failing to completely understand the possible threats they hold. As the set up to authentication of devices are done with minimal to no configuration, leads to security flaws. Lack of patch management also paves the way to security threats.
Connected Security Companies: Comodo CA, Cyphre, Gemalto
The above-mentioned reasons make it lucrative for the attackers to violate security. And security practitioners are finding it difficult to fix these pressing issues. There are ways of making IoT devices both convenient for the customer and secure from threats. To take a proactive step to safeguard IoT devices, consider these steps:
1. Incorporating infrastructure security is paramount. The organization should adopt the right encryption method preventing malicious activities that threats IoT infrastructure. Encrypting of the entire IoT infrastructure will bring a validation process in whole data exchange.
2. Legitimizing IoT data transformation via the network will strengthen the security. Two-factor authentication can be used for this.
3. Setting difficult to crack passwords for IoT devices make it tough to violate security.
Following the above guidelines will prevent IoT security attacks to a large extent.
Check this out: Top Connected Security Companies