Big Data Trends that are Reshaping the Business-platforms
By CIOAdvisor Apac |
Monday, September 23, 2019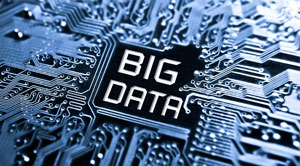 Big data is the collection of different sets of information that are produced in large volumes and have to be processed at speed. The collected data are analyzed to understand and predict current trends in the market, patterns. Some of the big data trends that every organization should follow to enhance and speed of the workflow are below:
Quantum computing: It helps in complex areas like weather forecasting and financial modeling. Organizations can develop quantum computing components, software, and algorithms based on technology.
Predictive Analytics: Predictive analytics play an important role in cross-selling businesses. It helps in the integration of systems and applications in domains like retail, automotive, hospitality, healthcare, and finance industries. For example, cryptocurrency trading platforms utilize predictive analytics and provide investors with market insights.
Hybrid Cloud: Hybrid cloud is an economical means of businesses for data storage and a customized setup.
AI platforms: Big data analytics and Artificial Intelligence help to improve the efficiency of businesses.
Dark data: It is the digital information that organizations collect, store and process during operations but don't use for any purposes. Together with big data, it can provide a complete overview of website visitor behavior, customer call records, and mobile geolocation data.
Companies can use these two technologies and leap towards a lucrative future.
Check out: Top Quantum Computing Companies