Blockchain: anchoring the future of business technology
By CIOAdvisor Apac |
Friday, May 31, 2019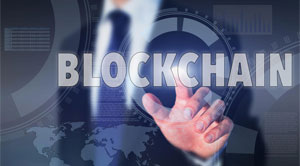 FREMONT, CA: Serving as a prodigious platform for decentralized computing blockchain has rapidly emerged as a game-changing technology in the present business world. This technology was initially developed, for optimizing cryptographic transactions by conceptualizing the idea of the distributed ledger. But now, with continuous evolution, blockchain has become an inevitable part of the industrial software space. Exploring the deeper aspects of blockchain, engineers use various features of this technology to back processes and applications driven by other technologies such as the Internet of Things (IoT), which operates better in a decentralized ecosystem.
Blockchain acts as a value-adding partner in resolving deterministic challenges incurred in trade and exchange, device communications and essential internal, external, on-premise or cross-channel interactions and other issues, which involve an interpreter or a mediating actor. Many organizations rely on blockchain's multi-party control protocols, practical strategies for managing and checking arbitrations, to gain trusted tech-powered third-party assistance. Blockchain's in-depth insights into general purpose distributed processing and decentralized computing add value to the existing tech-based industrial models.
Modernizing the practices of bitcoin, and other cryptocurrencies advanced, and well-formed features such as the Lightning Network is transitioning the cryptographic moves and transactions to a closed channel connecting the two transacting parties. This new off-site mode supports privacy and broadens the application spectrum of decentralization along with maintaining data confidentiality and cybersecurity.
Blockchain is known, for its reliable, advanced and fully developed security capabilities. However, researchers are continually inventing new and updated privacy and security programs to stabilize the counteractions between private and public instances. With distributed and confidential computation, enterprises can optimize quality and productivity.
Blockchain is no more mere, an application as it's progressions in the field of science and technology has rationalized most of the pitfalls and backed revolutionary developments, leading the businesses towards fruition.