Blockchain Changing the Face of Security as We Know it in the Banking Industry
By CIOAdvisor Apac |
Friday, November 30, 2018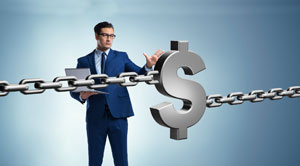 Blockchain keeps appearing on headlines as one of the most disruptive technologies and has minimized various security-related loopholes in financial transactions. Simply put, blockchain is a series of blocks that records data in hash functions with a timestamp and link to the previous block. These blocks are stored anonymously with other stakeholders in the network, eliminating points of vulnerability which cybercriminals can exploit. Every transactional data is verified with all involved stakeholders and the blockchain does not allow previous data to be overwritten.
The technology aims at increasing security and authenticity and reducing the cost of online transactions. This eliminates the need for custodians and payment processors. Deploying blockchain in the IT infrastructure which is used to process digital transactions will benefit consumers immensely. The technology protects user identity and also sensitive records. Keyless security Infrastructure (KSI) stores data on the blockchain and runs a hash algorithm for verification. Any manipulation of data is easily identified as the original hash is already available on other nodes which are linked to the system. This provides banks ways to proceed further asymmetric encryption and caching public keys.
Blockchain can also play an essential role in providing security to internal communications which face issues like data leaks and cyber hacking. End-to-end encryption often fails to secure metadata and has led to sensitive data leakage. But in blockchain systems, the metadata, which is used in communication is scattered in the distributed ledger and cannot be collected from one single point. The technology has some challenges like regulations and enforcement which are needed to be looked into, but its growing demand and popularity among enterprises will overcome these very soon.