Blockchain in Consideration for Data Security in Healthcare
By CIOAdvisor Apac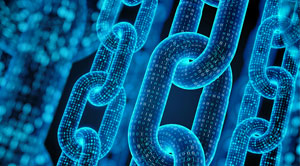 Just like the other business verticals have absorbed blockchain into their infrastructure, data handling procedures in the healthcare sector are being reconsidered keeping in mind the issue of data security. Healthcare professionals have come with suggestions which unanimously relate to the blockchain technology. Blockchain technology will address issues such as data storage and availability, along with confidentiality. Experts have opined that this technology can disrupt the legacy data handling systems in terms of data handling, ownership, and use.
Combined with the internet of things (IoT), blockchain is predicted to have a positive impact on the quality concerned with the care, wherein both caregivers, as well as patients, will be benefited significantly. In addition, the healthcare operations will also grow to be more efficient while simultaneously emphasizing on the economic side. Blockchain features such as smart contracts, off-chain interoperability and near-immutability, and most importantly data security will open up the boundaries for the healthcare sector to explore new business horizons. Moreover, new dimensions in the field of medicine can also be examined more effectively which will pave the way for the remedy of more diseases. The data can be securely stored and utilized for future research, case studies, lab results, medications required for chronic ailments as well as allergies.
This requires a prospective security risk assessment of all health organizations, which will help identify the vulnerabilities in the entire environment. Professionals will be highly benefited in case any on-chain or off-chain breach of data occurs. The entire system involving the administrative, physical and technical aspects of organizations will be transformed radically with the incorporation of blockchain technology.