Blockchain Now Raises Efficiency and Profitability of Logistics
By CIOAdvisor Apac |
Thursday, August 08, 2019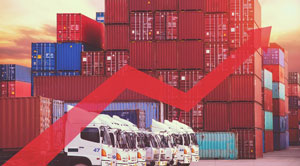 Blockchain aims to introduce new types of creative management to the logistics industry by replacing the legacy methods with new and value-added strategies.
FREMONT, CA: Transactions without third parties could be autonomously checked, registered, and coordinated with the efficacy of blockchain. Many projects see groundbreaking blockchain techniques being implemented into global logistics to add value through supply chain transparency and automation. Technologists are planning to embed blockchain is with other technologies, such as the internet of things, robotics, AI, big data, and smart contracts, which in the coming years will intensify its influence.
Blockchain technology succeeds in creating a trusted environment by ensuring that block transaction data is resistant to forgery or alteration. It is evident that its use in the logistics industry is still minimal, but designers are considering incorporating logistics procedures with distributed ledger technology.
It is anticipated that blockchain will bring about a paradigm shift in logistics in the future. It will make the method of transaction verification more productive and assist in delivering products and services quickly through confidence between the business parties. More effort, technological advances, organizational transformation, and cooperation among stakeholders are significant for businesses to implement large-scale production alternatives. If respondents decide to work with each other and execute new methods to create principal logistical value, the sector will develop more quickly.