Blockchain's Ability to Take Over Industries
By CIOAdvisor Apac |
Monday, January 28, 2019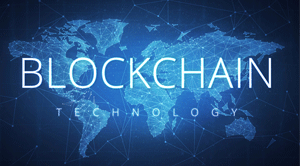 Blockchain technology has received considerable attention as the basis for cryptocurrency transactions, but technology has many uses beyond recording with which Bitcoins were exchanged. The blockchain is not just hype; it has the potential to change the world as the internet did long ago.
The breakthrough in bitcoin and technological communities approaching toward the digital currency has led blockchain to an extremely new format of defining itself as a distributed ledger technology. By capturing the advantages, many companies have come forward with numerous ideas to employ blockchain technology in their platform.
According to Gartner, blockchain is set to grow by 43 percent in the wealth management industry in the next five years. Blockchain technology could alter the value proposition of wealth management for operations and streamline customer service operations.
Check out APAC CIOAdvisor's Top 10 APAC Blockchain Solution Providers - BitPost, Decentralized Vision, Diginex ,...
Blockchain can be used to upgrade how electricity consumers share information with their utility providers about their use by sending their monthly consumption safely and automatically to a decentralized library. Unilever has started to use the IBM blockchain to buy some ads in the United States and track its transactions. Better security and new opportunities and incentives for gamers are a few of the benefits that blockchain can bring to a virtual gaming experience. Not just big tech companies but start-ups are also investing more and involving themselves in the development of blockchain gaming.
Blockchain can be used to evaluate scientific research claims; it would make it much faster and easier to share, authenticate, and certify information and make it almost impossible to alter data. With blockchain-supported healthcare IT solutions, technological solutions are expected to meet various challenges in the development of healthcare applications such as data interoperability, big data, and information security and integrity. These examples are only a few of the thousands of opportunities for blockchain; there are plenty more ways that will continue to emerge, to make a difference.