Blockchain: The Solution to Healthcare's Data Concerns
By CIOAdvisor Apac |
Friday, November 30, 2018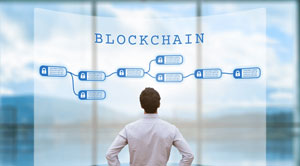 Blockchain assists to make processes more efficient, eliminate intermediaries, and establish validity in other industries but in healthcare, the impact is potentially much bigger. Blockchain has the prospective to transform the growth of cybersecurity in healthcare by bridging the gaps in device integration or the connection of multiple systems, applications, and departments while ensuring privacy, security, and reliability.
Companies in the healthcare sector have also recognized the role that blockchain application can play such as enhancing efficiency, improving security, engaging patients, simplifying transactions, and other aspects necessary for them to succeed.
Moreover, implementation of blockchain would also influence how patients monitor their health information. Patients who are part of the blockchain would then be able to approve or reject sharing and altering their data, assuring a higher level of privacy. Through blockchain technology, data is organized so that transactions can be structured, verified, and recorded with the consent of the people involved. This means, for healthcare, any data entered into EMR/HER can have every operation validated such as financial transfer, updating individual's health record and so on.
Blockchain technology not only offers a constructive way of managing assets and transactions but also enables companies to make decentralized applications to increase their efficiency. Thus, blockchain's potential for healthcare relies on how prepared healthcare organizations are to build the necessary technical infrastructure as there are a few concerns regarding its integration with the existing technology. With the integration of blockchain into their models, businesses in the healthcare industry will be stepping into a new era of digital data and value distribution.