Blockchain to Secure and Store Sensitive Data
By CIOAdvisor Apac |
Tuesday, December 11, 2018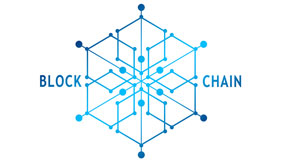 Undoubtedly, blockchain will become the ideal platform to store the vast data of companies, and this can be a secure alternative for the companies that are based on cloud and servers. People need a platform that is highly secured and tamper-proof to store the data in a secure way, and it can be well achieved with the blockchain technology that enhances the security and increases the transparency among the others. As the blockchain technology is decentralized, this doesn't come from a central point of control. Blockchain, instead of relying on central authority to securely transact with the other users, utilizes innovative consensus protocols across the nodes in the network to validate and record the transactions in a manner that is not prone to any data corruption. This is equal to the digital book of transactions stored in every computer with complete data.
Data is of more value; particularly, sensitive data is now a crucial target for cybercriminals. Even the top business organizations like Target Corp, Home Depot, and Anthem have significant data breaches over the last few years. Though it is painful, the current solutions are not good enough to keep the data secure and safe. The business world is continuously hearing about several data breaches and hacks than ever before. To overcome these breaches and threats, blockchain is being leveraged today. Blockchain technology can improve the current data security solutions and keeps the data safe and in control. According to Transparency Market Research reports, the global blockchain market will reach $20 billion by the end of 2024. There are thousands of blockchain concepts and businesses discovered, but it also has brought an army of high profile hacks, attacks, and vulnerabilities. The name itself implies that blockchain is a chain of digital blocks which contains records of transactions. Every block is connected to every other block. With this arrangement, blockchain makes it hard for hackers to get into the data present in the blocks.
Blockchain technology has disrupted several industries including finance and healthcare. Currently, the secure data storage market is being dominated by third-party providers, but now it has become the most significant target for blockchain developers. Soon in the near future, everyone can have access to the cheap, secure ways of handling the sensitive data without the third party interventions.