Blockchain Transforming Healthcare Data Management
By CIOAdvisor Apac |
Thursday, April 04, 2019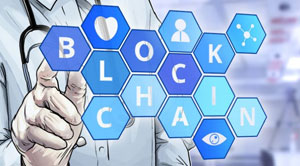 Healthcare blockchain is burgeoning with health care payment transactions being the first use case for blockchain within the healthcare landscape. The healthcare blockchain technology is being explored by vendors and entities for its potential to enhance data storage, availability, interoperability, and security. Blockchain can enhance data storage to retrieve information such as diagnostic reports, medications, as well as patient information from outside specialists, though privacy and security regulations, especially around protected health information (PHI), are impeding its full-fledged adoption. PHI referring to health data combined with personally identifiable information (PII) is strictly regulated by data protection laws and HIPAA. But blockchain could enhance PII and PHI security with its encryption methods and secure data exchange.
( CIO's Viewpoint: How Blockchain Could Impact the Medical Health Records Sector )
With blockchain's decentralized ledger having no single point of failure, organizations will be ensured availability of data and tools avoiding risk to patient care. Blockchain can also boost other technology to surmount problems via interoperability. Relying on the healthcare standards community (FHIR & HL7), blockchain is considered capable of building a system to keep track of a discovery process while substantiating the accuracy of the data with patient details or records accessible to all parties involved.
Though just a few years old, blockchain has the potential to develop and continue benefitting the health IT infrastructure. With the passage of time as technological and medical development continues, healthcare organizations will come up with more options to deploy healthcare blockchain.
---
You may like: Building a Leading Innovative eHealth Organization
By Andrew Slater, CEO, Homecare Medical New Zealand