Breaking the Barrier between End-users and Service Providers
By CIOAdvisor Apac |
Friday, August 23, 2019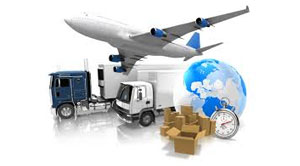 From a recent survey conducted in the U.S. about the logistics and transportation industry, the amount of money spent on logistic development helps in making a total of 8 percent GDP of the whole nation. For the past few years, transportation has turned into a huge realm which has created hype in cultural web applications.
The transportation apps like Uber have increased the comfort of the consumers. At the same time, the logistics industry has also invested millions in the technological field. The logistics companies build mobile apps compatible with all kinds of devices. Based on the Statista's report on North American Net value in the U.S., XPO Logistics holds the leading logistics company with the highest net revenue. Logistics undergo different processes like warehousing, material handling to supply chain management.
Time management is the mandatory aspect that has high priority. If there is any delay in the logistic load due to traffic, it further leads to a shipment delay. Late shipments will make the customer unhappy. The application that determines the traffic intensity in an area has been designed. With the help of the information on Google Maps, the truck driver knows how to reach the destination on time without any delay. Using ZipDash, the traffic information provider technology, the exact time to reach can be estimated. Google has acquired ZipDash recently.
The location tracker is another logistic app that renders useful information about the location of the vehicle. An app owner can get instant updates regarding the truck. If the truck undergoes any mishaps, the dispatcher will get the information about a delay in getting the load. In case of breakdown, the truck driver may get help from the nearest service centers. Using a cloud server, GPS, and a cellular tower, the operation can be carried out.
Added to the time management and location tracking apps, fleet management apps are also essential to get processed delivery. Asset tracking and management help in getting the review of the trucking equipment and load carrying units. Development of the diverse logistics apps helps to strengthen the bond between the end users and the logistics company.
Check out: Top IT Service Management Solution Companies