Bringing Intelligence to Edge through IoT
By CIOAdvisor Apac |
Thursday, December 20, 2018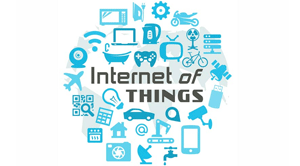 Edge devices provide an entry point into enterprise or service provider network. It includes routers, router switches, integrated access devices(IAD), metropolitan area network(MAN), wide area network(WAN) etc. Edge devices provide authenticate access to faster, efficient core networks. Edge application service decreases the amount of data, the consequent traffic, and the distance the data must travel, and reducing transmission costs by improving quality of service.
The IoT uses billions of sensors and devices that gather data at the edge to help companies make business decisions. Edge computing provides new opportunities for IoT devices, particularly those uses machine learning for face recognition, object detection, language processing, and obstacle avoidance.
In industrial IoT use cases, edge computing delivers tangible value. It helps reducing connectivity costs by sending only the information that matters instead of raw data. When dealing with a large volume of data produced by sensors it shows the ability to analyze and filter the data before sending it, leading to a huge saving in network and computing resources.
By keeping sensitive data within the device, the security and privacy can be improved with edge computing. User privacy protection is an advantage of edge computing. Privacy is ensured by anonymizing, analyzing, and keeping the data at the source.
Today devices are in a need to run complex deep learning networks in shorter times. Since many IoT devices run on battery they need to do this while consuming very little power. Integrating engines such as central processing units in IoT devices will enable assigning different workloads to the most efficient compute engine which can improve performance and power efficiency.
Edge devices are being created with increased computing abilities. Coupling that with connectivity will deliver faster, robust, and massive connectivity. There is no doubt that we are going to witness the emergence of a new breed of smart devices and applications.