Business and IT Rapport Flourishes with Cloud
By CIOAdvisor Apac |
Monday, June 10, 2019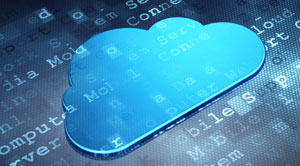 FREMONT, CA: With the revolutionary cloud infrastructure, the companies belonging to different businesses and IT industries get a chance to reconsider their existing models and objectives to align the teams in a superior manner.
The cloud and its functioning model focus on creating novelty amidst an establishment after freeing it from the clutches of on-site infrastructure. Cloud technology is profitable and fast, due to which the company thinks of investing in it without much risk. Additionally, it can be ended anytime if the results seem to take a down road. When taking the cloud into account, it is vital to consider how hastily the enterprise can develop.
The gap between the business objectives and the IT capabilities has led to a lack of creativity and innovation in many companies. The Cloud-based models in the IT industry have a nominal expense in bringing together maximum revenue and are said to be thriving ventures. Besides being gainful and prompt, the cloud helps in changing the company by passing it through diverse futuristic alteration. The enterprise that utilises the most topical up-to-date technology, along with attached risks to it can accomplish greater results without any bottom-line set as a boundary. Cloud can cling to the system in a receptive state all through in every competitive environment and makes sure that the business is unharmed.
It is crucial to check the IT capabilities being used by the company to ensure that it is functioning in the correct situation without any turmoil. Healthier performance can be showcased in the bond between the business and IT if the IT firm tends to become more concerned about improvement in the establishment over the work of cutting expenses merely after the green signal from the panel. To grasp the advancement of the technologies, a company has to change its way of operation with time, and the IT sector must bring into the light the new machinery that can be useful.
If IT capabilities are utilised as a centre of service, it can develop into a much more valuable asset than being just a maintenance department. The client should be provided with the platform's potential in which they are willing to invest, and the IT department has to guarantee that its growth becomes a trendsetter.