Cloud architecture and computing trends that will embolden enterprises in 2019
By CIOAdvisor Apac |
Monday, December 17, 2018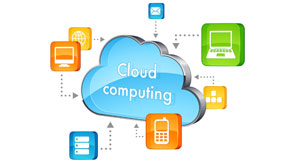 The use of cloud technology is growing like never before. The businesses are now taking multiple advantages of cloud computing concerning efficiency and profitability. The cloud architecture and computing provide a bunch of services as storage, networking, security, application deployment, and management tools. Today organizations and tech-leaders everywhere are inspired by the promise of a new generation of innovations unleashed by cloud computing and architecture. Following are some of the trends, cloud offers:
Combining 5G: The volume of data in the cloud increases as organizations adopts cloud architecture. The data growth demands more network from the cloud users. Mobile network operators are laying the groundwork for 5G networks, and cloud vendors are turning their focus on improving their internet delivery speeds. This will help cloud users to be able to move and access data in shorter times.
Quantum computing: Companies across the world are developing quantum-computing components, algorithms, applications and software tools. Quantum computer can deliver seamless data encryption, solve complex medical problems, and predict climate conditions. It can transform mathematical, material science and computer science theories into reality. In the coming future, quantum computing will be able to optimize complex systems by having human-like interactions and build a better financial model.
Hybrid cloud solutions: The hybrid cloud conquers the business world with its freedom and strengths. It becomes a popular solution to simplify the move to the cloud. This method of cloud gives organizations the flexibility of choices among cloud services. Also, it allows facilitating their digital transition on their own time. Hybrid cloud solution optimizes cloud usage with less risk and more affordability.
Artificial intelligence platforms: One significant use of artificial intelligence (AI) is to process the big data, which helps to gather business intelligence data and provides a better understanding of the business process. AI platforms reduce cost by duplicating efforts, automating simple and labor- expensive tasks.
Multi-cloud: Organizations who want to change to a less traditional cloud model are enhancing multi-cloud. The multi-cloud architecture incorporates a digital management platform that allows both administrators and end users to access the cloud services from one centralized location. Also, it streamlines the management of all cloud activities.
The evolution of the cloud enables enterprises to deploy, scale and change services more reliably. The cloud infrastructures should be complemented with proper security and backup solutions to keep data safe.