Cloud Technology Innovations for 2019
By CIOAdvisor Apac |
Thursday, November 28, 2019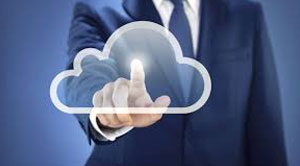 The cloud has changed from being a trend to a necessity for every organization today. However, this does not mitigate its continued impact on individuals and companies around the world. As cloud-based services strive for ubiquity, their impacts will increase as well as their effects. Indeed, 74 percent of CTOs believe that cloud computing will have the most measurable impact on their business this year. Customers are now focusing on fast and easy ways to connect a public cloud to their own private clouds. These hybrid clouds are also increasingly linked to multiple public clouds. In order to achieve multi-cloud connectivity, bulletproof security, and data center interconnect, technologies such as Ethernet VPN will be crucial.
Kubernetes will continue to trend as more cloud infrastructure users integrate technology. As adoption increases, more cloud providers will continue to focus on simplifying the management of container applications and streamlining the deployment process. The world sees an immense opportunity to make Kubernetes more comfortable and more convenient, and that will be a focus area in 2019.
As anticipated many years ago, persistent memory will again be the technology of the future in 2019. The predicted hockey stick ramp will not materialize, and the graphs will shift right a year or two, impeded by major technology barriers, high costs, and aggressive competition. The substantial incumbent flash memory vendors have responded by improving the latency of their SSDs, mitigating the benefits of new non-volatile technologies.
Ironically, the lack of skilled staff in IT could be further exacerbated by shifting to the cloud, as this requires very typical skills that are in high demand. People with these skills are not only difficult to find, but they are also in demand and therefore very expensive. In 2019, it is expected that this trend will continue, but more people receive AWS and Azure certifications to benefit from on-demand jobs and higher-paying jobs.
The proliferation of cloud computing has drawn attention to many productivity tools, but the whole definition of cloud computing will actually change as the cloud continues to evolve. Developments in the computer ecosystem, such as advanced EFSS solutions, will push boundaries and shift the expectations of how firms communicate and perform. In 2019, the cloud will merely make profound progress on innovations and thus advance industries across the board.
Check Out: Top Cloud Computing Companies
Check This Out:- Top Cloud Consulting/Services Companies
Check This Out:- Top Cloud Technology Solution Companies