Cloud technology trends transforming the world over the year
By CIOAdvisor Apac |
Thursday, November 28, 2019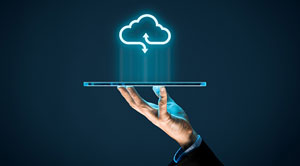 Emerging as a must-have technology of every industry cloud computing has become an integral part of the business world. Fueling industrial operations cloud computing has been the driving force in the tech-driven world. Researchers predict that the cloud will soon establish a new enterprise digital platform, which features all the required software attributes for accomplishing end-to-end application development. With advanced data storage, exchange, and security functionalities, cloud computing introduces a new dimension of business technology, which is expected to reshape the existing business software models. Read on!
• Need-specific services
Overriding the idea of one-solution-serves-all, advanced cloud conceptualizations focus on specializing services, catering to the enterprise-specific needs. The gamut of business software features offered by various cloud-based models, aid multiple developer and user-involved paradigms like Integrating-platform-as-a-service (iPaaS), Function-as-a-service (FaaS), Blockchain-as-a-Service (BaaS), Data-Platform-as-a-service (dPaaS), and Mobile-backend-as-a-Service (mBaaS)
Check out: Top Cloud Companies
• Increased reliance on hybrid-cloud models
Public, private, on-premise and hybrid-cloud ecosystems are influencing the business companies with their dynamic workload optimization options. Multi-cloud and hybrid-cloud infrastructures enable the enterprises to avail data segmentation, privatization, and other management benefits. Hybrid-cloud offers improved data visibility and costs efficiency.
• The emergence of AI and ML-coupled cloud solutions
To add to the potentialities of cloud computing, Artificial Intelligence (AI) and Machine Learning (ML) amalgamate advanced business capabilities. AI and ML technologies power cloud computing services by offering smart data analytics, sophisticated decision-making, and intelligent predictive analytics to drive digitalization.
Cloud solution providers will soon experience a global market trend of high returns on low investment, as the advancing cloud technology features deliver best-in-quality services by making use of economic IT ecosystems and simple yet valuable developmental strategies. The upcoming cloud offerings are sure to scale up business standards and competency levels and ensure value-added business capabilities.
Few Top Cloud Companies (Blueport Commerce, Consensus, JDA Software)
Check This Out:- Top Cloud Consulting/Services Companies
Check This Out:- Top Cloud Technology Solution Companies