Constant Innovation in Blockchain
By CIOAdvisor Apac |
Tuesday, January 08, 2019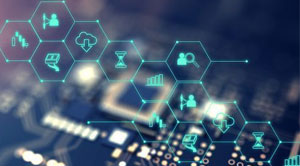 Blockchain technology underpinning digital assets has yet to find its footing. With a significant fall in the value of Bitcoin, ether has lost 85 percent of the book value. However, blockchain is still thriving. Financial firms of all sizes view the distributed ledger technology as an opportunity to innovate. Investors ignore the fact that technology has low use in real-world applications. Financial industry suffers from it as well. A study of development aid projects willing to work with blockchain technology failed to a single successful usage. Experts predict that technology will hit an all-time low.
Many businesses minted money during the 19th century American Gold Rush. These businesses were not necessarily related to mining. Clothing companies providing denim wear for labors made money in the Gold Rush. Banks are in a similar position as they open their doors to crypto firms. Blockchain has not revolutionized the world quite yet, but it has to prove that it has the potential to do so. As of now, only small to tiny banks are open to crypto accounts. Large banks are not involved in crypto accounts because there isn't much dough for them.
The blockchain is known for its robust security, but sometimes even the strong blockchains fizzle. However, blockchain can overcome geographic, political and financial borders offering potential economic development in underdeveloped countries. The airline industry is taking advantage of blockchain technology to power its innovations. Singapore airlines are launching a private blockchain wallet for the company's frequent flyers programme. Brisbane airport is launching Bitcoin payments across some of the shopping and retail facilities in some of its terminal.
Established businesses and new start-ups understand the possibilities of integrating blockchains. Share process in cryptocurrencies can fluctuate, but the security of blockchain and its low costs make it feasible technology for future innovations. Smart contracts are the next wave of change in the blockchain. Tamperproof digital transactions conducted on blockchain can make specific processes infinitely quicker and more efficient.