Cryptocurrency for Business Investments
By CIOAdvisor Apac |
Friday, November 30, 2018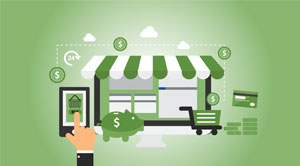 Cryptocurrency-based financial transaction systems have gained a lot of attention over business and academic sectors. Bitcoin, also called as the crypto token is the first currency used to store the asset value, and transfer any amount in digital format. Often termed as digital gold, bitcoin transferred through blockchain technology cannot be hacked easily, stolen, or seized by the government authorities. Moreover, with full proprietorship owned by the users, it is easy to process financial transactions or insurance claims without any requirement of corporate bonds.
Due to the decentralized nature and distributed framework, many cryptocurrencies have been developed prior to bitcoin and is used to facilitate a diverse ecosystem. On the basis of tokens used for different applications, bitcoin is categorized into utility tokens, currency, and investment tokens.
Through utility tokens, the crypto designers have deployed a unique transaction approach concerned to a specific platform. The range of these currency types will be varied from native platform tokens to high-end graphical gaming tokens. The main theme behind this deployment is to gain more user engagement with the organizations. The companies offer these utility tokens in the form of incentive to get attached to their updated technological products. The cryptocurrency exchange platform comprises of inbuilt utility tokens to provide open access to advanced services along with minimal trading fees. Gaming platforms are also accredited with utility tokens to provide access to their gaming tools with their updated features. The utility tokens can either be earned from the players that bought them early on or can be bought from crypto designers.
At the initial stage of cryptocurrency development, bitcoin functions similar to that of ordinary fiat currencies. Currency tokens are used as a means of payment for purchased goods and services offered. The bitcoin developer's intention to replace fiat currencies with currency tokens is to provide high transaction accessibility to the public along with freedom from government and financial institutions. Comparative with utility tokens, the currency tokens are more regularized and structured with respect to current financial policies.
The investment tokens are a simple form of cryptocurrency used for the sole purpose of accepting or making payments regarding investment assets. At the core function, these tokens will enhance the value of the holders' goods return on their investment.
Since both utility and currency tokens are made public, their values can fluctuate similar to that of fiat currencies. At present, people are viewing bitcoin in-terms of investment token rather than currency token due to lack of knowledge, policies and regulatory bodies made by the government. In future, the chances of enterprises approaching towards bitcoin are more, as money is already moving from physical to digital realm.