Data Analysis: An Integral Part of Sales and Marketing
By CIOAdvisor Apac |
Friday, April 19, 2019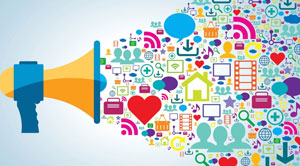 Data is an integral part of any kind of business, most notably for sales and marketing departments, where efficiency plays a vital role in integration and the ultimate growth of the business. Today, almost all organizations have more access to data and information regarding their respective customers than ever before. With the evolution of technology and the advent of the internet, customers now are not only willing to share data to have a better-personalized experience but also encourage productive marketing and services. However, the challenges for sales and marketing professionals are how they can optimally use available resources to derive valuable insights from the collected data. Many organizations are starting to utilize predictive analytics to gain an edge and the ability to look forward by discovering new and advanced patterns and trends.
Sales and marketing systems heavily depend on accurate segmentation and targeting, stronger engagement and conversion metrics, effective campaigns, stronger pipeline generation, and shorter sales cycles. To build an organization that is truly driven by data and analytics, it is imperative to build blocks in order to get a greater understanding of the customers. Sales and marketing groups must collaborate to identify multiple targets that eventually enable marketers to sharpen their efforts toward driving sales forward in a positive manner.
Additionally, it is indispensable for enterprises to have the ability to speed up the conversion of prospects to profitable customers using data and information in real time across systems and teams. It is crucial to filter data so that the information derived helps in driving business decisions accordingly. Moreover, value-added customer interactions augment services related to the product in order to build a unique and robust experience. The data and information should be operationalized so that the salesperson can use it appropriately so as to reach the right audience at the right time. However, empowering sales and marketing teams will help enterprises to build productive relationships with their customers.