Data Analytics in Auditing: Aligning with the Industry Changes
By CIOAdvisor Apac |
Friday, November 30, 2018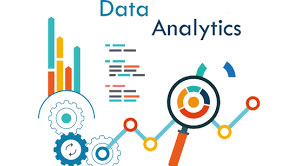 The goal of data analytics is to analyze data with the purpose of describing meaningful resolutions. Larger companies and organizations have recognized the opportunity that big data and analytics provide. Many companies are making significant investments to know the impact of the technology on their businesses. The specific area where we see a high potential is in the transformation of audit. The auditors of the future will use data analytics to monitor data of much larger sets of information from a variety of agencies.
The series of algorithms are written to transform the material into a standard format for analysis, as well as run checks for completeness. The algorithms aim to streamline processes that were done manually before. The output is a dashboard of aggregated, summarized data relating to each contributing agency. This data allows auditors to access information quickly. The usage of general format allows for easier extraction of data and to check the exceptions.
In the Victorian Auditor-General's Office (VAGO), a data analytics system is in the development phase. The dashboard method will be used in combination with traditional auditing methods for an entire audit cycle. The two methods will then be examined and evaluated, and any problems with the analytics method will be identified and addressed. The first stream of clients involves 35 agencies across the range of government entities, which includes departments, universities, and councils. Second and third streams will be prepared, with improvements to the system being made as more experience is earned. An important advantage of analytics is that the supporting agencies can provide data in almost any format. Clients board their data, usually monthly, through a protected gateway.
The auditors are indeed delighted with the prospect of not having to perform routine data collection, processing, and checking the new system. The IT team at VAGO is rethinking about the large amount of computer processing power which is the requirement of data analytics. Safeguards also had to be created to ensure data security. The software packages used to design and operate the new system include Microsoft SQL Server, Qlik Sense and Python. This is meant to supplement and improve auditing capabilities.