Data that demand analysis
By CIOAdvisor Apac |
Thursday, April 04, 2019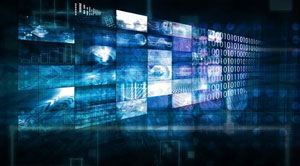 Businesses need to analyze data to keep advancing in the competitions. They need to build strategies, decisions by leveraging huge and various types of data. Businesses should know the different types of data that can be analyzed by big data in gathering and analyzing the information. Following are the some of them:
Data about customers: Customer-centric businesses have to know their customers well. Businesses gather various types of data about customers as demographics, occupation, and preferences. Big data enable the collection and interpretation of data on a macro level. Machine learning algorithms aid businesses to fetch the customers' details and their preferences. Data analytics allows a business to make broad product-centric changes and personalized customer interactions.
Data Platform Tech Companies: Profisee, MobileForms, Colossal Analytica
Data from social media: Social media is an excellent way to reach to the existing and potential customers. The platform is used to make the customer engagement through interactions and feedbacks. Big data analytics analyzes posts, tweets, comments, and pictures relating to brands from social media to catch the general market trends and emotions. The analysis supports the businesses to market their products in a better way.
Data about operations: Operational data comes from the processes of an organization. Big data analytics ensures the maximization of operational performance by analyzing the information. The analytics aids the businesses to respond to any changes.
Data about employees: In spite of the presence of advanced technologies employees are the main assets of organizations. Human resource availability is what makes the businesses successful. Businesses should increase its employee engagement and their performance by monitoring and analyzing different data points about the employees. Big data evaluates the performance of the employees and assess their training needs. It also delivers individualized training according to the requirements. Qualitative data analysis guides to give the appraisals and promotions.
Market intelligence data: Businesses need a large volume of both historical and real-time data. The data support the business in making more strategic business decisions as introduction or discontinuation of the products, products update, pricing of the products, and mergers and acquisitions. Data analytics aids businesses to gain insights into supply-demand trends, competitors.
Businesses and leaders should recognize their big data needs and hold the analytics to improve and succeed.
Check this out: Top Data Platform Tech Companies