Delivering Real-time Security Updates
By CIOAdvisor Apac | Tuesday, May 14, 2019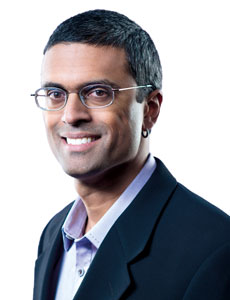 MobileIron offers one of the industry's largest security platforms. The MobileIron platform offers basic visibility, and IT controls to secure, manage, and monitor any mobile device or desktop owned by companies or their employees that access critical business data. It enables companies to secure a broad spectrum of employee devices in the company. MobileIron UEM is a reliable, safe, scalable and business-ready architecture that puts user experience first and also maintains the highest quality standards of safety. In a non-trusted environment, all corporate resource access is expected to be restricted until the user has proved his identity, access, and the devices have passed a security profile check. MobileIron uses a layered security model to achieve a trustworthy safety model. The data rests on the device, applications, and cloud storage using a layered safety approach across the platform. Data is also secured while it travels between business networks, devices, and storages, allowing companies to obtain corporate information, regardless of where it travels while preserving the privacy of their employees. MobileIron offers a safe foundation for modern work for companies of all sizes around the world.
Mobile devices must now be considered as top- class network citizens, with tens of millions of mobile endpoints that access business data in the company. MobileIron has been combining forces with Aruba for the past four years, to help IT, security, and networking services-enhanced mobile endpoints through security and networking policies. Aruba ClearPass can enforce policy and access controls based on different attributes, including the devices and management state, application catalog or device ownership through MobileIron's UEM platform APIs. This integration offers ClearPass with a further device context for better decision making on enforcement. Aruba ClearPass has published support for the recent MobileIron update of their Common Platform Services Platform API. This update included significant improvements to simplify integration and service delivery for developers and customers.
Based on the MobileIron Web Services API, Aruba ClearPass can retrieve mobility rich context as queries or real-time events in or for building rich endpoint profiles and smart, context-controlled access policies from MobileIron Cloud and Common Platform Services. ClearPass will find the context and apply the relevant policy to take appropriate enforcement measures in the occurrence of a device compliance event. Customers from MobileIron and ClearPass benefit from the combined visibility integration into mobile endpoints, including context-rich endpoint and policy profiles, as well as real-time security updates from the MobileIron cloud. These capabilities enable customers to decide dynamically on access control in real time based on device status changes.