DevOps Bringing Automation in Business
By CIOAdvisor Apac |
Wednesday, March 27, 2019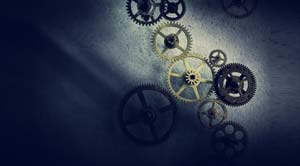 The bottom line of the business affects its health. DevOps automation is helping organizations to improve their bottom lines. Companies realize its importance because technology offers an opportunity to automate the repetitive processes that enhance the businesses bottom line. The result of DevOps success goes to businesses that begin to leverage improved scale against the competition. DevOps does not compete with agile because it is a framework that uses agile concepts.
Development teams perform better through clear communication and enhanced collaboration because of agile methodologies. Software development teams found pitfalls in the downstream processes such as testing and deployment after significantly increasing their output. The upstream team's task is to reduce time to market the downstream teams cannot participate because the process is too manual and time-consuming.
Check out Top DevOps Consulting/Services Providers - IGNW,...​
DevOps solves the problems by combining software development processes and software delivery processes into one large process that is integrated through automation. With the help of DevOps implementation, businesses take concepts from agile and apply them to each operational step of production. This leads to reduced production time by automating many aspects. Businesses witness lowered production costs, the ability of the products to meet market demand, and increased customer satisfaction. Automation has a role to play in achieving this by creating feedback loops. The quality of the product increases due to the availability of quality assurance data. Businesses realize the value of leveraging data for process improvement.
Automation tools create a smooth workflow in DevOps development. However, its implementation requires careful planning. Bottom line problem solving refers to cutting costs and reducing risks. An early plan allows the companies to get expert advice across operations providing opportunities and solutions for potential problems. The benefits of DevOps are limited if the team is unwilling to collaborate. DevOps is all about implementation of integration and automation. Therefore communication is the key for feedback loops to be meaningful. The development team must assess the impact of automation on each component, and once DevOps is in place, the business must be ready to take advantage of the opportunities.