DevOps for Speed and Precision: Best Practices
By CIOAdvisor Apac |
Monday, April 15, 2019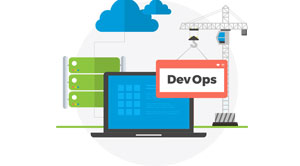 The ability of any business to transform and adapt to market conditions is perhaps the most vital aspect of managing today's enterprise. With digitalization of almost all angles of running an enterprise, it is safe to say that IT agility translates either the success or failure of such adaptations. Smaller and new age businesses are better able to adapt while large and established enterprise struggle or are too slow to change. More enterprises have been executing in an established, traditional way for decades and have solidified their existing processes and decision-making skills. There is no apparent option for new age businesses. Because of their drive to create something new they have to be agile. Either they opt to have cloud-native technology support or even with traditional, it can embrace agile automation and continuous delivery paradigms to stay nimble.
Check out : Top DevOps Companies
There are certain principles a company can follow to have an up and running successful DevOps. A customer-centric action is now imperative to have short feedback loops with real customers and end users, and all IT products and services building activity centers around these customers. Responsible on an end to end base, where traditional organizations develop IT solutions and then hand them over to Operations for the deployment and maintenance of these solutions, teams are organized vertically in a DevOps environment to be fully accountable from concept to the grave. The company should have cross-functional autonomous teams. They should aspire to improve and change according to circumstances continuously. The enterprise should aim to automate everything in the line of work to adopt a culture of continuous improvement at high cycle rates and to create an IT organization that receives immediate feedback from end users or customers.
Giving interest and awareness of the need for knowledge and skills development promotes open source certification of DevOps knowledge and skills, and ensures market training quality through a logical and threshold-driven certification programme.
Few more DevOps Companies (Archinnova, Basis Technologies, Citizant, Data Dynamics)