Digital Currencies are Paving Way of Growth for Small Businesses
By CIOAdvisor Apac |
Friday, February 08, 2019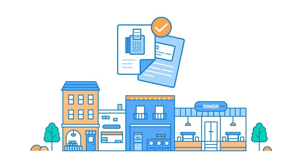 Advancement in technologies is transforming the financial landscape. One of the remarkable innovations of the technologies is digital currency.
Small businesses can be leveraged by using digital currency. The business enterprises can make the most out of cryptocurrency technology in the coming future.
Some of the advantages of using digital currencies in small businesses:
Fast and secure transactions: Transferring cash payments internationally has become more complex and takes several business days to complete. No manufacturer and consumer want to wait that long.
The Blockchain is a distributed ledger that collects and keeps data across thousands of networks globally. It makes easy for users to transfer digital currency within a few seconds.
No one can hack the networks easily to manipulate the ledgers. The instant, incorruptible, and transparent transactions are cost-effective for small businesses.
Check out Top Finance Technology Solution Providers - Deskera Holdings Ltd, Luxoft, MRI Software,...
Eliminates intermediaries: Digital currency eliminates the need for intermediary institutions as money transfer systems, law firms, real estate organizations, or banks for doing small businesses. It reduces both production and service costs.
Better management on the blockchain: Business networks nowadays are inefficient, expensive, and vulnerable to data breaches. Blockchain makes the networks transparent, secure and impenetrable to unauthorized parties. It helps business owners to focus on more important functions rather than doing mundane tasks.
Investment opportunities: Using digital currencies has many practical advantages. Digital currencies can be used to boost the financial holdings of the owner or organizations of small businesses. Most countries don't recognize digital currencies as a financial instrument; the legal and regulatory digital currency landscape is changing today.
Customer anonymity: Valuable cards of users as credit cards, ATM cards, and debit cards are all linked with their home address, name, and other personal identification details. If the systems are insecure the personal details can be accessed by unauthorized third parties. But digital currencies are associated with highly secure systems which make users personal and financial details secured.