Discover the power of the cloud with trusted computing
By CIOAdvisor Apac |
Friday, August 16, 2019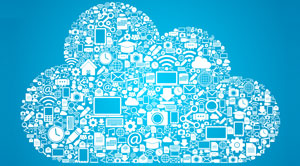 In the era of mobile and cloud, where seamless impact of technology can be witnessed, our lives are changing at a dramatic speed. There have been advancements in fields like education, healthcare, communication among others and the overall productivity has increased the human life expectancy globally fostering development and the fight against poverty. For most of the people, upgrading their lives with the power of mobility and cloud computing has been considerably easy. Cloud computing, despite immense potential hasn't yet been adopted adequately owing to questions over security, privacy, and compliance.
Security has not only been a threat but also a challenge since the last few years as there has been steep rise in cyber crimes with proliferation in cyber attacks ranging from data theft to malware, Man in the Cloud 'MitC', and other coordinated spam mails and phishing attempts. Cyber crime in a country like South Africa has affected their economy with an estimated amount of $573 million annually. It is believed that the cost of data breaches will further rise to a staggering $2.1 trillion worldwide in 2019.
Check Out: Top Cloud Computing Companies
(CXO Insights: Navigating the Hybrid Cloud in 2018)
Compliance is the next hurdle after security. In a world where data breaches and government requests for access to online customer information occur regularly, organizations essentially need to choose a cloud service provider which makes all the effort to comply with regulations and protect customer data. Microsoft maintains its own legal and compliance teams that are replete with information resources that help them understand and verify the compliance requirements of their cloud deployments. Microsoft's solutions comply with the local regulations that include Protection of Personal Information (POPI) Act 4 of 2013.
You may like: Digital transformation: Why e-Signatures are Essential in Driving the Transition to the Cloud
Chandra Sinnathamby, Head of Document cloud –APAC, Adobe