Disrupting B2B marketing using AR and VR
By CIOAdvisor Apac |
Friday, November 30, 2018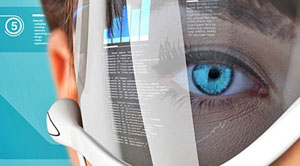 The audience engagement in the B2B marketing space is being redefined with the introduction of new age technologies such as virtual reality (VR) and augmented reality (AR). Whilst AR allows users to overlay computer generated objects over real-world environment, VR allows them to actually live and interact with a computer generated world. With better animation offerings powered by these immersive visual experience technologies, businesses are able to explain their products, services and solutions in an more effective and convincing manner, improving the overall outcomes of the marketing investments. The ability to overlay computerized models in real environments is enabling real-time previews and situation analytics through which users can generate key insights, helping them to make informed business decisions. For manufacturers, these intuitive technologies empower them to assess the feasibility of a product from the client's perspective.

The applications of VR are diverse. From virtual tours to virtual meetings, users can perceive real-time instances in the form of simulations. The navigation systems built using VR help in understanding complex situations in real time.

Although the advantages of AR and VR in B2B marketing are many, businesses are yet to generate the ROI from these as they are quite expensive, and to an extent, still under development. Businesses should prepare themselves for more technological disruptions as the evolving AR and VR domain is all set to enable companies present their solutions and services in an enhanced manner.