Edge Computing: Technology to Reduce Bandwidth
By CIOAdvisor Apac |
Monday, December 02, 2019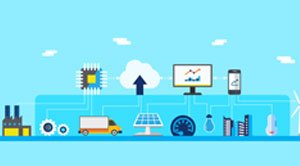 As the prolific integration of IoT (Internet of things) devices increases, it is predicted that in the near future the cloud ecosystem will not be enough to store the colossal amount of data that will be generated by billions and billions of devices. Moreover, the cloud will become extremely slow in its analyzing as well as storing capabilities as the data might contain videos, images, and audios apart from just textual content.

Since we are integrating our surroundings with smart home devices and sensors to automate critical day to day infrastructures such as self-driving cars, trucks, and trains, it has become extremely important for these devices to process instantaneously. These devices are required to communicate with one another and make decisions based on the data available in as short as milliseconds of time. The agility in real-time processing, if compromised due to the time taken to transfer data to the cloud central and providing feedback to the end-device, might often create dire consequences such as accidents or financial mishaps.
These arduous predicaments of processing data silos to provide real-time feedback within nanoseconds can be solved through edge computing capabilities. The new method optimizes the analyzing capability by processing the data at the edge of the cloud and closer to the data source. It will successfully reduce the bandwidth between data centers and the sensors.
As the technology improves, the amount of data produced will also increase. Therefore, it has become essential for cloud technology vendors to assimilate all the capabilities including mobile data acquisition, mobile signature analysis, cooperative distributed peer-to-peer ad hoc networking, and other modern technologies.
Check This Out:- Top Cloud Technology Solution Companies
Check This Out:- Top Cloud Consulting/Services Companies