Effective Strategies to Manage Security issues for Cloud Workloads
By CIOAdvisor Apac |
Thursday, November 07, 2019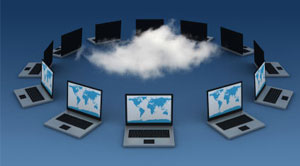 Cloud services have eliminated the security perimeters. Enterprise security can no longer be organized using the "moat and fortress" model of cyberdefense. The chief information security officers (CISO) are facing problems with many new trends like mobile computing, shared security paradigms and evolving cybercrime methods.
The traditional approach like security information and management (SIEM) system collects and correlates data in a single system. The SIEM approach makes it easier to spot patterns, run searches, and hunt for threats in a fix-capacity environment. However, the threat actors have evolved as IT environments have moved to cloud deployments, which make it difficult to extract actionable information from SIEM system. According to a report by NSS labs, more than 87 percent of enterprises deploy SIEM systems for security purposes, and another data breach investigation report by Verizon, more than two-thirds of breaches worldwide went undetected for several months. Correlating these two reports proves that SIEMs have failed to deliver on their promise of absolute data security. A new approach of data security is required with agility and scale to tackle security problems head-on.
Organizations require an effective monitoring strategy with a vast array of tools to overcome security concerns if they are using cloud services. Here are a few monitoring strategies that can help businesses address security concerns:
Eliminate Blind Spots: When a traditional application moves to the cloud, they are broken down into microservices. These microservices exist in several containers that exchange information on the wire, which stays within the data center and is invisible to any perimeter security infrastructure such as firewall or a web gateway. This traffic flow presents a security blind spot. Public cloud services providers offer tools and resources to view the traffic and provide a mechanism to guard against service misconfiguration. These tools and resources offer extensive logging and reporting that can be used to identify and stop any abuse to the system.
Guarding Against Alert Fatigue: A single pane of glass to view all security threats can overwhelm the analyst, so organizations need to prioritize and filter false positives to create an appropriate high-fidelity incident ticket for further investigation.
Automation: Security threats to an organization keeps changing which makes it tough to automate the response to these incidents. Software patches and configurations should be tested thoroughly before being rolled out. For critical workloads working on cloud environments, asecurity orchestration and automation response (SOAR) can correlate the output of disjointed process and technologies to optimize the productivity of skilled analysts.