Elliptic Labs Records Design Wins Yet Again with an Asian Mobile Customer
By CIOAdvisor Apac | Wednesday, September 11, 2019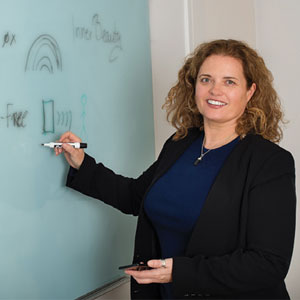 Laila Danielsen President, CEO, & Co-founder

Worldwide AI virtual smart sensor provider Elliptic Labs has announced the signing of a licensing agreement with a major Smartphone manufacturer in Asia for Elliptic Labs products.
FREMONT, CA: As per the agreement, the Smartphone OEM will be deploying Elliptic Labs' Virtual Proximity Sensor, named INNER BEAUTY® IV AI on its forthcoming Smartphone models. By doing so, there is a replacement of the conventional infrared hardware proximity sensor along with the Elliptic Labs' software for achieving a full-screen design without having to compromise on aesthetics or the power requirements.
The Virtual sensor, INNER BEAUTY AI, was first incepted in the market in 2016 and revolutionized the world of Smartphone designing. The AI was instrumental in empowering manufacturers to replace hardware proximity sensors with the software-only solution at the very first instant. The AI Engine part of the INNER BEAUTY will use the innate components in a phone for sending and receiving ultrasound signals, which would then be analyzed to decide user proximity. Consequently, the need for full-screen designs and thick bezels is eliminated.
"We leverage the power of ultrasound sensing to eliminate the need for physical sensors and bring visible improvements to Smartphone design", informs Laila Danielsen, CEO of Elliptic Labs.
Elliptic Labs was featured by the CIO Advisor APAC Magazine as one of the top 10 APAC Machine Learning Solution Providers 2018.
While talking on the agreement, Laila Danielson, CEO, Elliptic Labs said that the firm is pleased to receive further design wins with this crucial customer. The company perceives this agreement as a strong foundation for their competitive value proposition. The company is also looking forward to their partner's new product launch towards the second-half of the year to see the results.
"We have entirely redefined the use of proximity sensors in mobile phones with INNER BEAUTY," Danielsen adds.