Embracing Digitalism in Logistics
By CIOAdvisor Apac |
Friday, November 30, 2018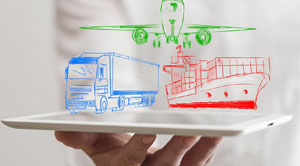 In the past few years, digitalism has disrupted various industries, but logistics is the only sector that is left behind. It seems the time has been stamped, as they are still sitting with the legacy systems which is considered outdated when compared to the current digital era. To revamp this situation, online startup companies have emerged with measurable steps to bring digitalism in the logistics sector. Currently, these logistics startups have their focal point on—organizing, streamlining pricing and operations, introducing automated and transparent processes. However, these startups are just buds in the vast digital space and are facing a lot of obstacles.
For instance, quotations, negotiations, shipping updates and operations still follow traditional methods and rely on telephonic conversations and import/export managers are required to compare individual email quotes. To overcome this situation, the logistic startups provide online freight rates to compare seamlessly and manage shipment efficiently on a single dashboard. But this can be further enhanced with the use of web and mobile customer applications in everyday activities.
Furthermore, this transformation of digitalism in logistics has met with cynicism as for years Logistic Service Providers (LSP's) followed many legacy trusted process to attain success and now with digitalism, they are uncertain to take this big step. But once the LSP's are sure about the offerings of the digital platform, then they avail an enhanced business communication and deliver an active service with its assistance. For instance, the online platform allows the LSP's to interact with their clients efficiently about the online freight quotes that enable them to take better decisions, save time, money and get better insights to make the right choice.
Moreover, this paradigm shift from offline will open doors for many opportunities, scaling up productivity and taking them to the next level. This constant effort of startups hasn't gone unrewarded as one can see that logistic sectors are scaling up tremendously paving the path for a dynamic digital future.