Enhancement of Commodity Trading and Risk Management through Cloud
By CIOAdvisor Apac |
Thursday, April 04, 2019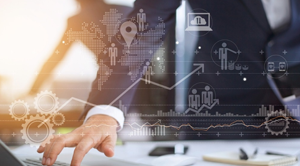 Commodity businesses are switching from commodity trading and risk management solutions (CTRM) to cloud-based environments real fast. A profound research by the Commodity Technology Advisory LLP states that cloud-based CTRM platforms are broadly accepted by organizations trading in commodities and with time will have a significant impact on the traditional deployment spends over the next five years.
Initially, most of the firms who adopted cloud-based CTRM solutions were mostly small businesses, the ones which traded in a single commodity. The trends that allow downsizing of trading desks along with myriad divestitures and the introduction of new niche start-ups are an important factor for the emergence of more such market players. Steering clear of the competition imposed by generic spreadsheets, this new concept is being embraced by enterprises—the aim is to offer uniformity across all commodities.
(CIO's Viewpoint: Journey to the Cloud - Getting Things Straight)
The firms are looking forward to implementing a cloud-driven CTRM service in 10-16 weeks of time, which undoubtedly, positions them in an advantageous front, the main reason being minimal investments in financial and technical aspect. Small businesses which plan to extend their business geographically, and in terms of commodities and business verticals are likely to find cloud-enabled CTRM systems as an important factor in order to experience growth.
The main challenge in the commodity sphere is still the task of mitigating risks related to multiple business lines, managing networks created by overlapping counterparties and extensive supply chains. Comparatively, cloud-driven CTRMs are implemented in around 12 weeks, which effectively addresses mandates describing stakeholder and regulatory terms. Furthermore, the scalability of cloud-based CTRMs empowers commodity businesses.
You may like: Moves to Tomorrow by Embracing Cloud and Mobile
By Anthony Wai, System Engineering Director, Asia Pacific, Aruba