Enterprise Architecture to Get Major Revamping through the Cloud
By CIOAdvisor Apac |
Tuesday, May 07, 2019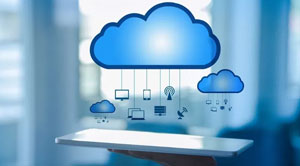 Cloud computing is set to revolutionize the way enterprises consume IT and manifest a streamlined business focusing on low-cost results. The characteristics of cloud computing are offered in different service models to various types of users. These services help businesses to overcome challenges like integration, budget and the increasing amount of data traveling across infrastructures.
Initiatives of integration based on cloud technologies give quick results and do not bid a time-consuming infrastructure build-up process. Costs mount slowly as companies are charged per user and do not require any major software and hardware investments. A business that utilizes cloud computing will be able to capitalize on bringing data together in ways that were not possible in the past due to the data being available to standardized procedures. This will help them to develop many innovative applications for their data use. Enterprises will get better access to information making them more informed and take quick business decisions.
The new method of uniting data will become the focus of enterprise application development and revolutionize corporate knowledge is used to make decisions about the business. It is also essential to create a layer of mediation that protects the enterprise from changes by the provider. It is the most important architecture enhancement a company can make when using the cloud because this enables it to change terms and not get dictated by the external provider. IT executives can revolutionize the consumption of applications in their business as well as reduce cost barriers for new ideas to enter.