Exploring Consumerization of B2B e-commerce
By CIOAdvisor Apac |
Thursday, June 13, 2019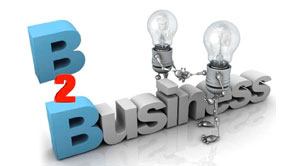 FREMONT, CA: With the capacity to promote any product or solution, no matter how complicated, it is no wonder that e-commerce technology has become a change for B2C businesses as well as for B2B companies. Forrester Research anticipates that over the next five years, the US B2B e-commerce market will reach $1.2 trillion, more than twice the size of the US B2C market. Also estimated by Frost & Sullivan, the worldwide e-commerce B2B market will reach $6.7 trillion by 2020. As the purchasing technique of choice for company clients, e-commerce has developed rapidly.
Recognizing that there are deeper problems that block the achievement of e-commerce projects is crucial. It is essential to remember when implementing e-commerce, that achievement is based, on a policy that goes beyond the normal parameters of the IT project. This may sound strange coming from a technology company's CEO, but it's time to set aside the concept that the technology itself is the only answer to design and build more efficient and effective e-commerce. B2B e-commerce's fundamentals and the entire business environment is about first concentrating on the client.
The world is looking at e-commerce 4.0 in 2019, a hybrid of digital and full-service client experiences that make the whole method much more effective. With effective e-commerce, organizations expanding and moving forward are using contemporary data-driven marketing techniques to know who their clients are and how they like to purchase. They have better served the requirements of their varied clients within a year of adopting an e-commerce platform to manage diagnostic-based selling. E-commerce's ability to extend useful data to your clients can automate lower-value duties and maintain CSR, sales and customer-facing team members focused on the operations that matter.
Companies that have adopted the concept of incorporating this information and making it more available to their team and clients will continue to flourish in the future. Most of them have already found out how to move to a holistic, genuinely transformed trading experience beyond just a billing and ordering scheme.