Exploring the Ties between Business and IT with Cloud
By CIOAdvisor Apac |
Wednesday, June 05, 2019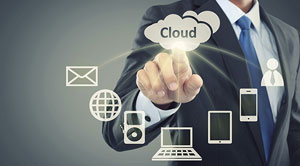 FREMONT, CA: Cloud technology in different business and IT departments provides an opportunity to re-evaluate the model and goals of their company deeply and aligns the teams in a better way.
The operating model supports cloud focus on creating innovation amidst an organization and the utilization of it once it's free from the hold of on-site infrastructure. Cloud technology is cost-effective and swift, due to which the enterprise can implement it without much investment. At the same time, it can be terminated anytime if the results are not satisfactory. When taking the cloud into account, it is essential to consider how rapidly the organization will alter. By adopting cloud in the world of cut-throat competition, a business can meet the entrants head-on in the technology industry.
Cloud-based models in the IT sector have minimal expenses in garnering maximum revenue are said to be successful firms. Apart from being cost-effective and fast, cloud helps in transforming a company putting it through various avant-garde changes. The organization that uses the most recent updated technology with more risks can succeed as a robust firm without drawing a specific bottom-line as a limit. Cloud can hold the system in a responsive state throughout in every competitive surrounding and ensures that the business is intact in a year.
With cloud holding the major part of the industry, it is also essential to review the IT setup being used by the company to ensure that it is working in the right conditions without any turbulence. Better performance can be seen when the relationship between business and IT, the IT firm becomes more compassionate about innovations in the organization over the job of cutting-cost only with a green signal from the board. To catch up with the developing technologies, a company needs to change its way of working over time, and it is the responsibility of the IT sector to familiarize the authorities with evolving machines.
If IT facilitates as a center of service, it can become much more effective than being just a support department like security and maintenance teams. The business client should be served with the potential of the platform in which they invest, and the IT department has to ensure its development to become the next big thing.