Facebook May Be Compelled to Ban Encrypted Messaging on Apps
By CIOAdvisor Apac |
Monday, October 14, 2019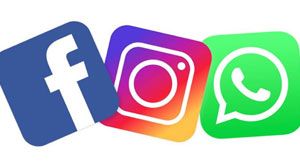 Countries, including Australia, the UK, and the US, are pressurizing Facebook to delay its plans to expand encrypted messaging across the FB platforms. FB might have to wait until backdoors can be included to ensure government agencies are provided with assured access to user content in encrypted form.
Fremont, CA: The three countries opposing the move by Facebook to delay its plans of starting encrypted messaging has given public safety and increased chances of cybercrimes as the underlying reasons.
WhatsApp, which is now part of Facebook, already utilizes end-to-end encryption, which can lock up messages so as to prevent Facebook from reading the included content. Zuckerberg had plans to extend the protection to Instagram Direct and Messenger as well.
FB's end-to-end encryption performs in such a manner that both the recipient and sender exclusively retain access to the keys. It remains impossible to access the content. That is where a delay turns justified. The delay is sought so that backdoors can be provided to enable government and law-enforcement agencies to access the content.
A letter has been issued to Mark Zuckerberg, highlighting a statement made by the FB CEO. The statement said safety concerns are to be addressed before FB can implement end-to-end encryption across the entire messaging services. The statement was included in the letter as a reminder to the CEO and said that it is his utmost priority that FB is free of possible dangers such as terrorism, extortion, and child sexual exploitation.
The letter insisted that extending encrypted messages to other FB platforms, such as from WhatsApp to Facebook might become highly dangerous. It could be a high-risk environment for child abuse, and children are also part of the FB network.
Justifying its plans to go ahead with encrypted messages, Facebook has said that people have a right for private conversations on online platforms. Furthermore, FB added that enterprises can always respond to government agencies if valid legal applications are provided to them in case of any security issues.
FB also maintained that it would continue to oppose attempts by the government to build backdoors as they would undermine the security and privacy of people across the globe. Zuckerberg ensured users that FB is working on other ways to identify forms of bad behavior without having to see the contents of the messages.
According to the justice department, the ever-increasing use of end-to-end transcriptions can be called a 'going dark' problem. This refers to the way encryption will be blocking the information, which could be previously accessed easily by the law enforcement sector.
The battle amidst law enforcement and information access is not entirely new. The law enforcement department has long sought methods to comprehend encrypted messages, which are analogous to wiretapping for phone calls. This demand has always been there. According to security experts, if law enforcement is given such access, it might make messaging unsafe for all users across the globe. Considering the backdoors to access information, which the government bodies are demanding, they may lead to vulnerabilities that foreign spies or cybercriminals can easily decipher.
Way back in June, there were rumors that the American government wanted to debate about legislating to make backdoors mandatory for such encrypted messaging platforms.
In another example of governing bodies seeking access to an encrypted form of data, James Comey, former FBI Director, had advocated for it. Comey sought legal enforcement to find a workaround for encrypted types of equipment and communication. He further led to a publicized push to obtain access to an iPhone. The device belonged to a perpetrator of a terrorist encounter in California's San Bernardino, in the US. The 2015 attack resulted in the death of 14 people.
Apple resisted such efforts. The company had approached the court to block the FBI demand to disable safety measures, which complicated efforts to guess the passcode of the phone. The FBI put forward the request as a restricted emergency measure; Apple CEO Tim Cook adamantly resisted it by saying that the technique might be used again. As a result, all iPhone users may turn extremely vulnerable to theft and spying.