Factors Resulting in Huge Investments in Robots and Drones
By CIOAdvisor Apac |
Friday, January 04, 2019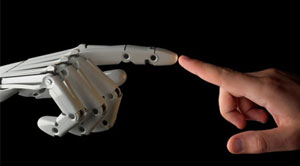 Robots and drones already have a robust stand in the industry and it is highly anticipated that spending over these would gain rapid growth in the coming years. It is evident that the use of robotics and drones will witness boost and with time passing by they will make their reach in every section of the industry from the assembly line to distribution and store management. New discoveries are taking place for improvising the technology and to make it more feasible for organizations.
Apart from industry level operations drones are usable at domestic levels making and other commercial spaces which as the whole result in high demand and purchase of the tech. The forecast has been made that both robotics and drones would receive over $100 billion spending in the year 2019 just in the industrial sector. This huge investment would also result in investment for development of robotics related software and enhance the user experience and efficiency of the robots and drones.
Robots provide certain advantages make then immensely useful in the industries and are resulting in high demand have been outlined below.
• Consistency: The key benefit of robots, that they are capable to maintain consistency in processing. The chances of errors are least resulting in high productivity.
• Reduced cycle Time and Floor utilization: With fast processing speed robots enable the owners to reduce cycle time and gain higher output in the same time. Meanwhile, floor space utilization is also one of the pros of the tech.
• Quality and Reliability: With consistency robots also bring quality output each time to make them, highly reliable.
• Reduced Waste
• Lower Production Cost
Similarly, drones have also found grounds in different sectors and industries and as an outcome, this technology is receiving huge investment for its development.
• Media Industry is one of the earliest to recognize the potential of drones and embrace them for various operations.
• Manufacturing industry also realized the capabilities and uses drones for surveillance and monitoring of the plant remotely but mobile. Many construction companies use the drone technology for 3D modeling of buildings which helps them in designing the floor plan better than previous.
• Transportation industry emerges as another consumer of the tech where drones will be put to deliver packages but this is still under research and test phase.
Both robotics and drones have a long journey ahead and the investment made in them is to ease the process. Making these technologies more efficient and cost-effective are the ultimate goals of the researchers.