Factors that Help to Transform Workforce Management
By CIOAdvisor Apac |
Tuesday, October 29, 2019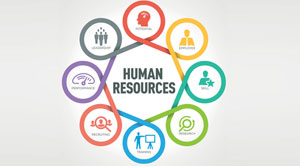 Companies should enact specific tactics that zero in on particular technologies, as leveraging insights gleaned by Business Intelligence (BI) functionalities. Implementing an effective workforce digitalization strategy is a necessary step for this. Workforce management tools facilitate a company to manage its resources better.
Modern workforce management functionality can make significant strides in the use of data for analytics and predictive applications like resource scheduling. Also, it facilitates better decision-making, provides insights and alerts about critical issues like staffing gaps to the managers. Workforce management tools enhance the employee experience, control labor costs, and plan for the number of resources that needed.
Creating a modern workforce in this digital era requires new technologies. A modern workforce management strategy rests on four pillars as follows:
Cloud Deployment: Cloud computing offers a practical and affordable way to aggregate and store large volumes of data. Also, cloud implementation and its automated software updates eliminate the risk of an outdated system.
Business Intelligence (BI) and Analytics: BI and analytics enable enterprises to determine a workforce strategy by analyzing the diverse sets of data. Incorporation of predictive analytics forecasts about staffing requirements according to geographic regions or factors like weather and seasons. BI aids managers to access reporting tools, dashboards, and tracking of Key Performance Indicators (KPIs). Also, it allows managers to justify investment in hiring and planning for fluctuations in need.
Mobile devices: Organizations should support flexibility by offering mobile-friendly solutions. This helps to recruit and retain workers, who place a high value on remote access and a flexible workplace.
Social Platforms: Social platforms collaborate personnel to share ideas and achieve the same goal for the organization.
Digitizing workforce management can transform the organization and provide a foundation for future digital initiatives.