Factors To Heed For Blockchain Onboarding in Supply Chain
By CIOAdvisor Apac |
Tuesday, February 12, 2019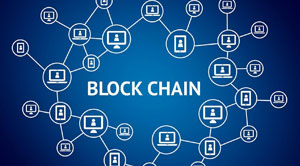 Blockchain technology has been discussed several times for its implementation in supply chain management. The distributed ledger has theoretically proven its significance for building a trustable, transparent, and automated workflow between the entities of the supply chain. Industries from various verticals have also shown equal interest in the development of the technology and are on their heels to integrate it into existing operations. Some of the benefits that the blockchain showcases in the sector have been outlined below.
• Real-time trusted tracking and tracing of vehicles in the supply chain can be made possible with immutability feature. IoT devices stream data in real time to the storage repository currently, but the fingers point on trusting the data as it can be manipulated in existing storage solutions. But, the same is not possible with blockchain ledgers, immutability assuring the authenticity of information stored.
• Validation of goods' provenance will become a much easier task to carry out. Industries like food and pharmaceuticals strive for a framework that could address the issue, and a combination of the Internet of Things(IoT) and blockchain seems to be the one.
• Smart contracts in payment settlement will save time and refrain delays with complete automation of the process.
Check out Top Supply Chain Technology Solution Providers - Adexa, GAINSystems, LogiLink,...
Organizations luring to incorporate the tech need to comprehend that implementation of new technology in business can be dismaying. In the case of the blockchain, applications can help to reduce the barriers in onboarding and provide the desired benefits. A few significant factors driving successful onboarding have been discussed to heed on by organizations.
• Determining the End Goal: Enterprises must identify the end goal before starting the onboarding as it will give them a clear idea about implementations they want to make. Blockchain has several possibilities for supply chain management; it depends on the organizations for which they wish to utilize technology.
• Utilize Pre-Built: It is always advisory to implement a pre-built before implementing the final solution. Pre-built provides an estimation of ROI, as well as they are useful in finding flaws or upgrades that can be fixed in the final solution.
• Seek Help: A company with knowledge of blockchain and supply chain can be crucial in understanding the requirements and challenges of onboarding. Therefore, businesses must consult such an entity to improve their implementation procedure and save time and cost.