Financiers' Cloud Companion to Induce Seamless Digital Transition
By CIOAdvisor Apac |
Thursday, June 06, 2019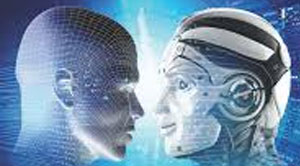 FREMONT, CA: The financial space is increasingly embracing digital transformation. While the commercial and banking sectors are attempting to operate with technology to satisfy the client by strictly adhering to all laws and regulations, it still faces the most fearful danger of data theft. To preserve the pace of job and provide significant competition to other economic industries and also to safeguard the information, the digital move seems to be the best acknowledgment.
Cloud-based document management system (DMS) allows the internet storage, display, and recovery process; the user can get unlimited virtual storage, and no physical server is needed. As the whole process computerized, it is possible to retrieve the files using any device with an active internet connection. As information can be accessed even outside the office, collaborating with other team members from anywhere becomes more convenient. Irrespective of the fact that where the employee is located, the cloud enables the transfer of files using e-mails or FTP, and data can be shared and obtained with an almost negligible delay so that the workflow is not hindered, in any manner.
So using cloud computing algorithms, it is quite simple to create a customer-centered model that can be a significant step towards addressing the needs of the customer. Business transactions are the financial sector's primary objective; if the operations are not accurate, the industry's goodwill could be hampered. Cloud-based computing offers safe transactions such as a digital wallet, cash transfer online, and e-wallets. In addition, the cloud-based DMS can embed in the system without disturbing the other security features such as encryption, firewall, anti-virus, authorization, and authentication.
Hence, it is advisable for the finance industry to adopt the advantages offered by cloud technology, which is waiting to unfold its miraculous contributions, accelerating service excellence and performance.