Five Notable Deep Learning Trends to watch out in 2019
By CIOAdvisor Apac |
Friday, November 30, 2018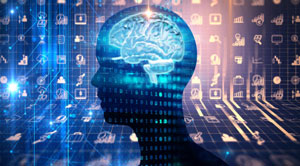 Artificial Intelligence is an umbrella term for machine learning and deep learning. Deep learning is an aspect of AI that works by collecting enormous information to make machines act like humans. It makes use of machine learning to tackle issues like speech, language and image recognition. The adoption of neural networks has helped deep learning to produce optimized results. For instance, Facebook uses deep learning to automatically identify friends in an image and suggests the users tag them.
Deep learning systems form a strong base for modern online services, used by giants like Amazon to understand the user's speech and language through its virtual assistant- Alexa. Deep learning algorithms take messy data like video, images and audio recordings to make business-friendly predictions. The coming years will be dominated by deep learning trends that will disrupt the technology and business world. Let's have a look at the top five deep learning trends that will dominate 2019.
1. Training Datasets Bias will influence AI: Human bias is a significant challenge for decision-making models. The difference and variability of AI algorithms are based on the data that is being fed to it. Data scientists have concluded that machine learning solutions have their own biases that may affect the integrity of their data and outputs. Bias in training datasets can have a negative impact on the real-world applications that have emerged from the biases in machine learning datasets which includes poorly targeted web-based marketing campaigns, racially discriminatory facial recognition algorithm and also preferences on gender recruitment on employment websites.
2. AI will gain prominence in Business and Society: AI sounds like some far-off science fiction concept, but it's actually behind a lot of things we do in our everyday lives. Deep learning has leveraged our experience of interacting with technology. Amazon's Alexa can carry out many operations like playing music, answering questions, making online purchases and many more.
3. AI Reality- Hope or Hype: Deep learning powered robots that do household chores, self-driving cars, and drone-taxis will surely be profitable, but they exist in the far-off future than the hype suggests. Technology needs to help users to understand that AI, machine learning and deep learning are promising technologies. Therefore, rather than spending efforts on the exploration of deep learning possibilities, one has to focus on delivering solutions to real-life problems.
4. 'Black Box' Problem with Audit Trails: Users are unlikely to believe things that they don't understand, and investors won't invest in applications that provide no evidence of the decision they concluded. AI has to explain as to how it reached a particular conclusion and gave its prediction. In 2019, an introduction of AI audit trails will come into being thereby explaining how deep learning and AI has concluded.
5. AI to be built on cloud adoption capabilities: In the coming years, business enterprises will plan to improve their technological infrastructure and cloud hosting processes for supporting their machine learning and AI efforts. The AI technologies will advance with time, and cloud platforms will move from necessary support for AI capabilities to a more flexible model wherein AI programs will be as widely supported as web and database function in the present time.