Five Ways Cloud Computing will be a Game Changer in 2019
By CIOAdvisor Apac |
Friday, November 30, 2018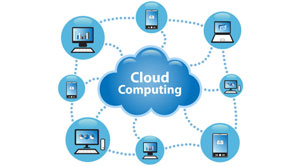 Enterprises are rapidly incorporating cloud technology over the last few years because of its ability to access computer processing and storage capabilities. Developments in the cloud services are advancing this technology into a new phase of innovation. It has significantly impacted various sectors like education, healthcare, agriculture, and banking. All this advancement is possible due to the opportunity cloud computing has provided to the stakeholders. Listed below are the five hottest changes in cloud technology that will be witnessed in 2019.
1. Enterprise Expenditure: Major tech giants will continue expanding, and the global cloud computing market is expected to surpass $200 billion in 2019, with businesses raising their expenditure to update aging legacy application.
2. Enterprise container: The adoption of enterprise container increased dramatically this year and will rise as enterprises try to strengthen legacy applications. With the incorporation of cloud-native source components, enterprises will begin introducing digital application platforms geared toward modernization.
3. Adoption of the private cloud: According to a Forrester report, more structure will be added to the cloud management with three important approaches that companies can adopt. First is to build a system with vSphere and developer-focused tool. The second one is to have a system developed with converged software stacks. Companies should also go for OpenStack and utilize their team's capabilities.
4. Platform as a Service (PaaS): Soon companies can decide whether to leverage PaaS specific to a cloud provider or to only operate on cloud neutrality. Apart from this decision, companies must always check and reevaluate its progress, assuring the process it used initially is beneficial now or not.
5. Software as a Service (SaaS): The report also stated that the SaaS industry and integration would merge in 2019 and connect the organization in real-time. For instance, SaaS can help in reducing the multi-customer of SAP Digital Manufacturing Cloud and create a more efficient and agile system for manufacturers that need to change suppliers in real-time because of external forces.
Cloud computing will bring some significant change in 2019. Now that organizations have a heads-up regarding what to expect this year, it is time to make sure that they are at the right pace with the industry trends.