Four Ways Computer Vision Technology is used in Modern Marketing
By CIOAdvisor Apac |
Friday, November 30, 2018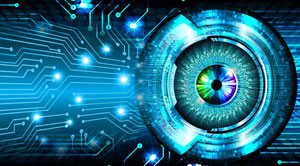 Computer vision (or machine vision) is often related to smartphones and autonomous cars. Several face filters are used in Snapchat and Instagram, thanks to facial recognition but it is also used in a variety of applications like video tracking, motion detection, face recognition, number plate identification, indexing and image restoration etc. Machine vision is a subset of Artificial Intelligence (AI) that helps computers with a visual understanding of the world. For example, Autonomous cars can identify human walking across the street. Computer vision also plays a salient role in marketing applications. Here are the 4 ways it is used in marketing:
1) In-Image Ads
Online advertisement platforms like Google Adsense display ads on the website in the form of texts or images. The ads are relevant to the text of the page or the previous search of a user. Identifying images is a tough task but the recent developments in computer vision have made it feasible to show image relevant ads. The algorithms are so powerful that they have enabled computers to get a human level understanding of images. They can identify 'Ducati' and not just a 'bike'. This can help marketers to place their ads on the targeted brands and not on random images of the same category.
2) Choosing Creatives
Choosing the right image for the ad campaign is crucial but what if a brand has a 100 images of the new model, how does the company know which images should be chosen to garner clicks on Facebook, Twitter and other social media platforms. A Montreal based company; Envision.ai is working on an application that can parse through the images to find the right media for the right user at the right time. The click-through behavior of the demographic group may change depending on the time of the day; the AI system can be trained to adjust on the real-time factors.
3) Customer Feedback
Marketers understand the importance of customer feedback. Through online advertisement, number of sessions, clicks, views and conversions can be tracked but this is not possible for offline advertisement. It is difficult to keep track of people who saw a billboard but with computer vision technology, advertisers can track the response of the passerby with the help of facial recognition. This feedback can be used to customize the advertisements.
4) Physical Store Analytics
Computer vision technology can identify and track the movements of the people as they pass by the store or how they are behaving in the store. This data can be used to track how busy a section of the store is or where shoppers go to the store and where they do not go very often? Stores can change their product placement strategy to increase the sales of the products with minimal sales.