Future Trends For Blockchain
By CIOAdvisor Apac |
Wednesday, January 16, 2019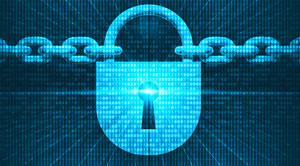 Blockchain technology has intrigued investors from various industries, as a result, the technology is evident to witness new trends. Research and development in the blockchain will see a rapid growth resulting in technological advancements benefitting various business workflows and lead to new business ideas. Some of the anticipated blockchain trends that would penetrate the market have discussed below.
Arrival of Security Tokens
Technological advancements in blockchain will result in the arrival of much-awaited security tokens. Security token is an electronic device that is required to gain access to the electronically restricted asset. Security tokens are can also be used in place of passwords. Market infrastructure for trading security and asset tokens is still under development; it is highly promised to change the workflow of trading industry with more secure transactions.
Alternative Asset Classes
Early signs of a global slowdown are witnessed especially in equity and bond markets resulting investors on a lookout for new assets. The developing market of security tokens created immense possibilities for tokenization of other well-performing assets that previously lacked liquidity. Small-Medium Enterprises and Real Estate assets might be the one that emerges with robust returns but may lack a widespread market.
Decentralized Ecosystem Platforms
The decentralized ledger technology promises to revolute various industries for data processing and storage. Enabling efficient peer-to-peer transactions through shared APIs, smart contracts will make ways for new business models in the industry. Decentralization would give embracing organizations an edge over others as it gives users complete control over their data to maintain privacy and security. Already few companies have started to incorporate the technology in their business models and analysis of the results would define the future path.
Enhanced Scalability
Blockchain technology currently has three transactions per second limit and already the transactions have started to reach the threshold. In the proximate future, the scalability of the technology will be enhanced as the demand is increasing rapidly.
Increased Use of Time Stamping
A Blockchain ledger does not support any tampering with the stored data, as a result, each transaction is stored with timestamp giving a track of all events. Government and private organizations would utilize this feature for tracking and monitoring transactional activities. With proper implementation immutability feature would be of great use for industries allowing them to validate their assets.