How AI Tools can Help to Strengthen Businesses
By CIOAdvisor Apac |
Thursday, April 04, 2019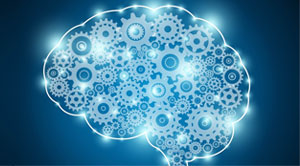 Artificial intelligence has revolutionized businesses by providing efficient solutions for processes and applications. According to McKinsey and Co., a management consulting firm, artificial intelligence could automate up to forty-five percent of an enterprise workforce especially for entrepreneurs who are looking for a boost to revolutionize the business. Let's delve into a few ideas of how AI programs can boost a business process:
Data Collection: AI tools have data mining capabilities, which allow it to gather information that helps an organization to have improved insight into their customer base. Enterprises also use AI tools to search for keywords and select target publications. These tools also help to automate repeated tasks which allow enterprises to use the workforce towards productive works.
Data processing: People consume information at a very rapid pace today. Keeping up with speed is the key to business growth for enterprises. Many marketing professionals know how to tailor a message according to a customer's requirements, but keeping up the pace is often tricky, especially for small enterprises. AI tools help in data processing at a very rapid pace without any manual intervention. This allows enterprises to target customers with improved marketing speed.
Time optimization: AI tools can automate a mundane repeated task, which allows the enterprises to save a lot of time. Enterprises can use this time to seek new customers and networking. Improved data collection methods using AI tools also help an enterprise to serve their customers more efficiently.
Business growth: AI tools grow as the businesses grow because of the number of data increases. It helps AI tools to provide better services. ArtificiaI Intelligence is not a stagnant program; rather it keeps changing. As time passes, enterprises have a better understanding of using AI tools in their system.
Augment human insight: AI enhances a company's marketing efforts by analyzing marketing efforts. It serves as a toolbox to provide efficient services to the customer base.
Artificial intelligence is here to stay, and businesses should leverage this technology to strengthen their business and marketing efforts.