How Blockchain Transforms the Marketing Challenges into Opportunities
By CIOAdvisor Apac |
Monday, February 04, 2019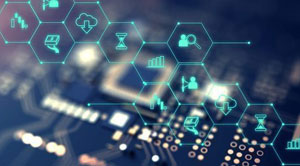 The Blockchain technology isn't just hype; it can change the world as the internet did a long time ago. The shared database technology has been hailed as the next big thing, many of which have their reputations and personal fortunes.
The objective of advertising and marketing is to reach specifically defined and profiled audiences. It offers more flexibility and can potentially save time and money on lead generation costs. This allows marketers and advertisers to more personally and efficiently define unique value points for target audiences. As a result of the blockchain, the targeting data for customers grows, so that the intermediary with impact marketing can now be eliminated. Blockchain helps solve many problems because the system is transparent and encrypted; companies can quickly determine if advertisers are members of the target audience and thus save millions on annual advertising costs. With the application of blockchain, the infrastructure would be in place to make and accept payments, to track contracts and to verify users. No external payment or verification solutions could be found and implemented.
The blockchain is shared livestock which is decentralized and tamper-resistant. It enables verified contributors to store, view, and share digital information in a safe environment that promotes confidence, accountability, and transparency in business relationships.
Check out APAC CIOAdvisor's Top APAC Blockchain Solution Providers - BitPost, Decentralized Vision, Diginex ,...
Blockchain technology can facilitate the use of state-of-the-art ad block technology and introduce a range of unethical uses for certain visitor resources. The CPU power supplied by blockchain could ensure that advertisers can always push through and make sure their ads are viewed. In the advertising industry, several companies have caught this new technology wave, for example, iBuildApp Network, Basic Attention Token (BAT), AdChain Qchain, and SmartyAds.
Thefts can still occur, even with blockchain in place. However, the thefts are caused mainly by attempts to lay services on top of the blockchain and not by the core technology. And while blockchain networks are built on the concept of decentralized control, the infrastructure can leave vulnerabilities open to unauthorized access and tampering. It is therefore important that companies use a blockchain technology for enterprises, the right infrastructure, and the right services.