How Bringing in AR And IOT into the Engineering Class Rooms Would Help?
By CIOAdvisor Apac | Thursday, August 08, 2019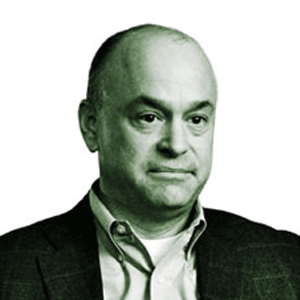 James Heppelmann, President & CEO

IoT and AR included academic curriculum is gaining more popularity in the U.S. How would it benefit the students?
FREMONT, CA: Recently, engineering students at Tufts University were able to track IoT data using an interactive map. The data thus collected, enabled them to track even what food was being served at the cafe in campus premises, besides getting updates on sporting events and real-time locations of individuals.
While trying to incorporate technology into the engineering class rooms, what became evident were the practical difficulties in making such technologies work in a class room. For instance, students would be having different levels of learning and interpreting abilities.
However, despite the initial setbacks, there is an increasing interest towards implementing such technologies into the curriculum. The basic idea behind making such technologies a part of the curriculum is to enable people to think in a logical manner.
An interactive learning environment facilitated by technology–powered classrooms will empower students to ask questions, think out-of-the-box and interact more.
Giving just-in-time answers is easy with such technologies in place. There is enhanced access to responses with enhanced visibility into robotics.
In a nutshell, the outcomes of teaching methods that put together IoT and AR in classrooms are deliberately used to incite curiosity, persuade students to retain their self-esteem to share knowledge, assist people to learn innovative ways of teaching, and reflect and share doubts openly.
The communication between people, especially between educators and students improves. Further, in today's digitally evolving world, time is a huge constraint. Bringing in AR and IoT into classrooms has helped in bridging the time and communication gap between instructors and learners.
More insights on making technologies like IoT and AR a part of the academic syllabus for students were presented at the PTC Academic Summit. PTC (NASDAQ: PTC) was featured by CIO Advisor magazine as one of the Top 20 Hottest IoT Solution Providers 2018.
James Heppelmann, President and CEO, PTC says "With over three decades of experience in understanding things in their digital form, and bringing that information back to the physical world, PTC has a unique view of how the IoT can advance businesses today."