How can Blockchain Solve Patient Safety Concerns
By CIOAdvisor Apac |
Friday, November 15, 2019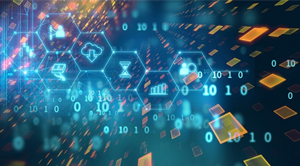 For the healthcare system to function efficiently, consumers must be able to find accurate provider information when they need it, including data on credentialing and licensure. These requirements are met due to advancement in IT. Large databases of health information have been created and also tools to track health data have been provided. These developments in healthcare and information technology when combined foster transformative change in the field of health IT.
Likewise, there is a rapid growth in blockchain-based technology offerings in the Healthcare space. By placing the patient at the centre of the healthcare ecosystem, it has the potential to transform healthcare and thereby increasing the security, privacy, and interoperability of health data. Information and digital assets of all kinds can be stored in a blockchain. The network implementing the blockchain defines the type of information contained in the transaction. The blockchain technology is based on open-source software, commodity hardware, and Open API's which aid faster and easier interoperability among systems and can proficiently scale to handle larger volumes of data and more blockchain users.
( Experts Viewpoint: A Closer Look at Block Chain Technology)
Blockchain allows patients and the healthcare community to access a shared data source to find timely, precise, and complete patient health data. When blockchain data structures are combined with data lakes, they can support a broad range of health data sources including data from patients' mobile applications, wearable sensors, EMR's, and images. Thus, Blockchain is building a more secure future for healthcare by reshaping the entire architecture of healthcare data.
Prevailing over the myriad of challenges will require a novel approach that focuses on the convergence of technology and networked alliances. In regards to this, Blockchain technology acts as a significant tool that can enable both government and industry make the fundamental changes needed to revamp national healthcare systems and meet their objectives.
---
You may like: Supporting Business with the Right Technology
By Andy Jurczyk, CIO, Seyfarth Shaw LLP